新潟米の豚力丼 $10.00
BUTARIKI NIIGATA Rice mini DON
Specially made SHOYU flavored pork mini DONBURI.
新潟米の豚力小丼 $5.00
BUTARIKI NIIGATA Rice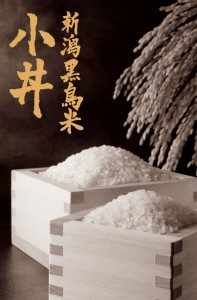 NIIGATA Kurotori Rice Mini DON
Niigata is one of the most famous rice productions region in Japan. The features of Niigata Kurotori rice is firm stickiness and adequate sweetness. SANPOUTEI offers its original tasty rice to customers in Singapore by importing brown rice from Japan and polishing in Singapore.