新潟コシヒカリの おにぎらず
ONIGIRAZU
Rice sandwich "ONIGIRAZU" made with NIIGATA KOSHIHIKARI.
イクラおにぎらず  $5.00
IKURA ONIGIRAZU
鮭おにぎらず   $4.00
SALMON ONIGIRAZU
たらこおにぎらず  $4.00
TARAKO ONIGIRAZU
炙り叉焼おにぎらず  $4.00
ABURI CHASHU ONIGIRAZU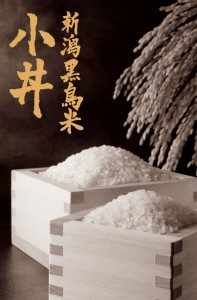 NIIGATA Kurotori Rice
Niigata is one of the most famous rice productions region in Japan. The features of Niigata Kurotori rice is firm stickiness and adequate sweetness. SANPOUTEI offers its original tasty rice to customers in Singapore by importing brown rice from Japan and polishing in Singapore.